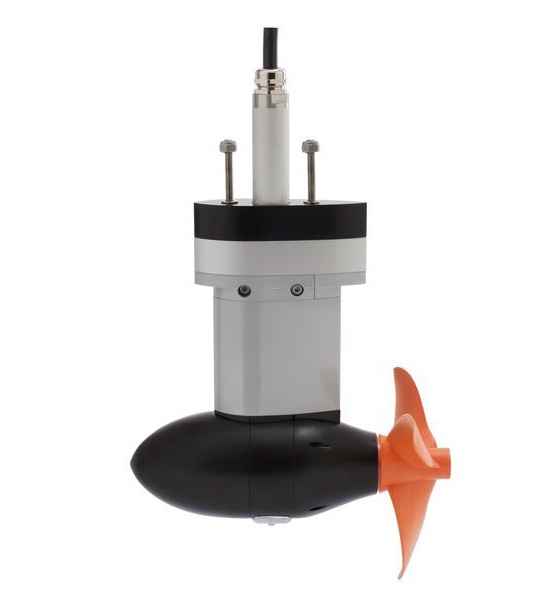 The motor is a Torqeedo 2.0 FP POD Drive, the smallest Torqeedo pod drive available. The old Yanmar diesel, drive shaft and propeller were removed. The holes were filled with fibreglass and epoxy. The Torqeedo POD Drive occupies no interior space. It is in the water below the boat, is held on by two bolts. The motor is cooled by simply sitting in the ocean. The Torqeedo motor and related parts were ordered directly; ended up costing around $6,000 Canadian dollars.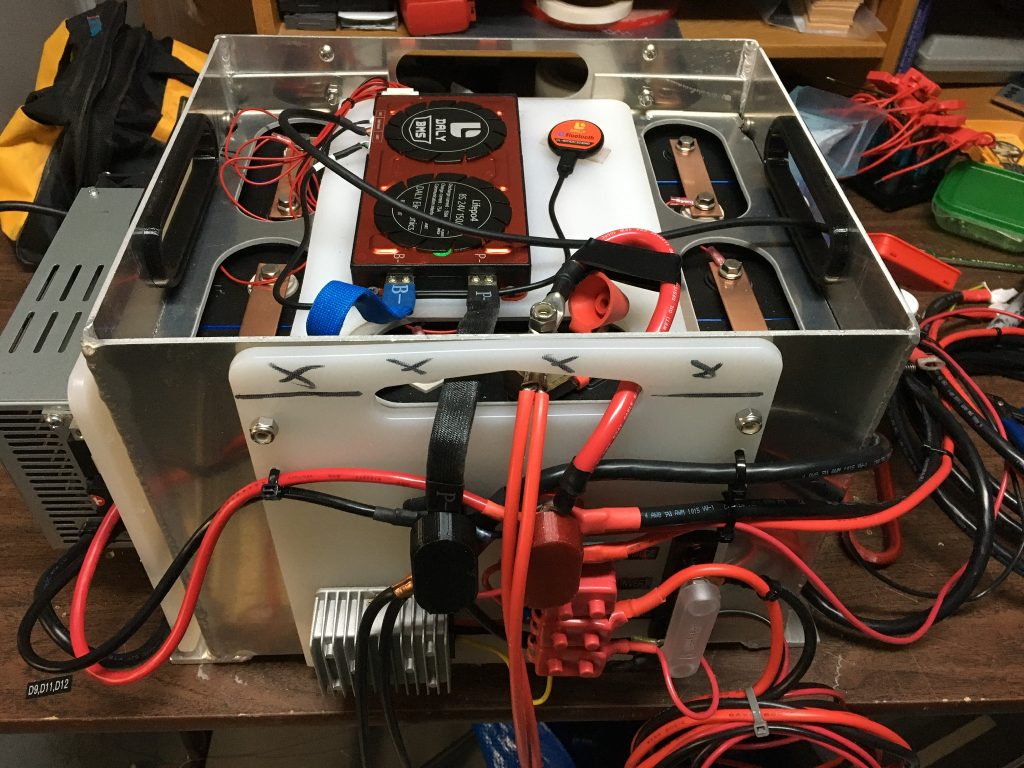 140 lbs. 24 Volts @ 280AH LiFePo4 battery module (7.2KWH). Plugged into shore power in a marina the battery recharges in about 6 hours.
On the solar panels in the summer it recharges 20% of the battery capacity per day. The shore power 110 volt input can also be hooked up to a portable generator. I can run the motor at full speed for 3.5 hours, at 1/2 speed it is around 8 hours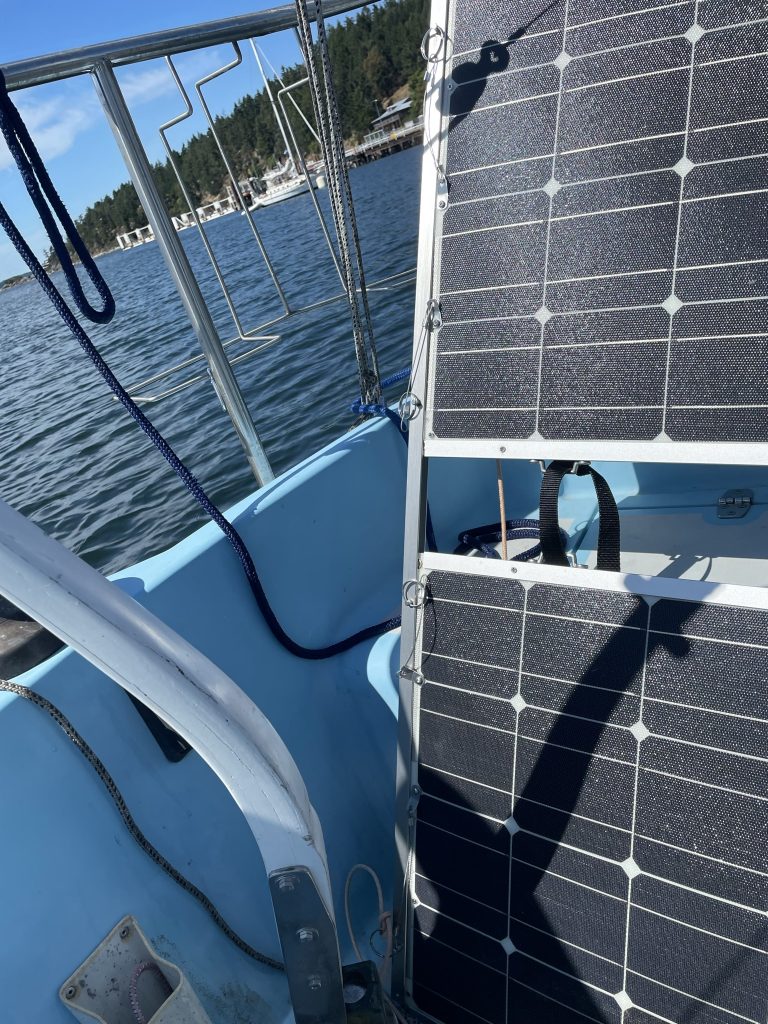 The solar panels are on a detachable aluminum frame that hangs over the boom. Measuring 48 in x 22 in each, they fold up to fit into the boat's forward cabin when sailing.